A Centralized Repository for Everything Healthy
In today's interconnected society, the ability to access information and track progress via an app or web portal is practically a necessity. HPMI's resource-rich portal comes customized with your branding and gives you all the tools you need to deliver a personalized, meaningful and actionable wellness experience. It serves simultaneously as the hub for employee information and interaction, as well as a centralized platform for employer program management and reporting.
Members can access and utilize tools that are specific to their needs and have an integrated single-point of access to streamline all wellness initiatives. By providing a site that is user friendly, fun, and inviting, employees stay on track and take advantage of resources and activities that can assist them in achieving their health goals.
The HPMI Portal
Increased brand awareness
Tailored look and feel
Unique, personalized wellness experience

Multiple access points – web, mobile, and wearables

Personal health assessment and biometric results

Population stratification based on health profile

Built-in engagement tools (workshops, individual and team-based challenges, exercise, and nutrition)
Central repository for communications, resources, and programs
Proven behavioral change model
Powerful incentive design engine for multi-year strategy
Robust reporting tools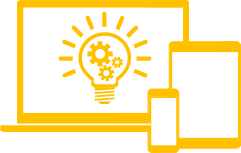 Contact us today to discuss how you can take your wellness program to the next level with a resource-rich web portal and mobile app.
"I use the wellness portal and follow many of the suggestions I learned in the educational components online. It motivated me to continue in my goals. Three years ago I thought I was the downside of my health, however, I have learned that you're never on the downside if you do a little each day to change bad habits into consistent healthy habits."
– Participant, City of Ft. Morgan