A scalable, turnkey program that can be tailored to meet your needs, whether you are just starting out implementing a wellness program or have already established a culture of health. Our basic package gives you all the components you need for a comprehensive well-being program and can be supplemented with additional services to achieve maximum results.  Learn More >
We coordinate upbeat, interactive biometric health screenings that identify problem areas before it's too late. Combined with the results from other data, we tailor your program to address employee needs. We manage all the behind-the-scenes details for your onsite screening so your event runs like clockwork and you look like a hero.  Learn More >
Challenges are one of the best ways to establish an organizational culture of wellness–especially when management sets an example of participation. There is nothing like healthy cooperation and competition to engage employees and get them to interact. Many of our clients have found our extracurricular challenges lead to better teamwork and collaboration on the job as well.   Learn More >
HPMI's classes are taught by energetic experts on an array of subjects. We keep our classes interesting and relevant, and often incorporate team-building components. From habits of effective people to mindfulness to financial wellness, we come at well-being from all sides. We also offer one-on-one coaching to guide employees on the road to wellness.  Learn More >
Whether you're looking for a seasoned expert to build the foundation for a healthy organizational culture and assist in creating solid strategies for implementation, or in need of helping hands to take on administration and management, we are here to help. You can count on our meticulous attention to detail and white-glove service to make your program a success.  Learn More >
Our web-based portal and mobile app are fully customizable and do double duty, supporting employers in program management while giving employees a centralized location to record and track healthy habits, participate in well-being challenges, and access online workshops. Our portal also pairs with  a variety of wearables and smart devices to sync progress. Learn More >
"HPMI is a great company to work with. The staff is professional, personable, and extremely knowledgeable and the services offered are very relevant and beneficial to our employees. HPMI has a proven track record of industry success, which is evident in how they conduct business."
– Kris Barrow, Wellness Manager, Denver International Airport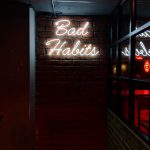 Habits are hard to break and they are just as difficult to adopt and start anew. But, with a few simple hints and steps to "best practices" in the healthy habit department, you'll be well on your way to success!
Your Whole Year is Already Planned Out For You.
Find out more about Transformational Wellness.